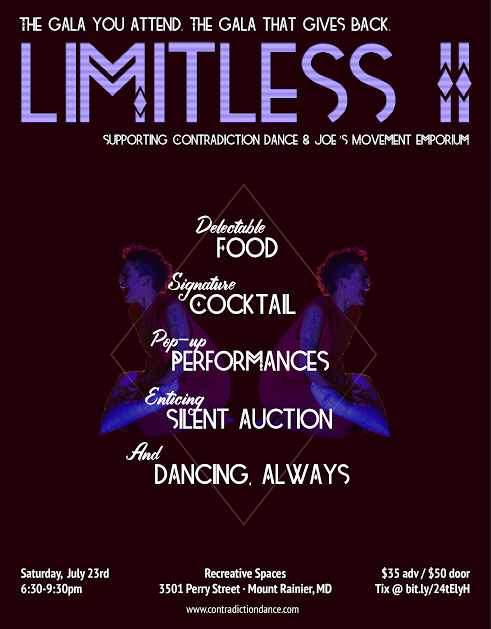 Contradiction Dance is 10 years old! Wha?! We can't believe it - we feel ten years young! We're throwing one hell of a party and you don't want to miss it! Silent Auction items to dream of, performances, dancing, our signature cocktail and more.
Proceeds support Contradiction Dance, and as this is the Gala that Gives Back, a portion of the night's proceeds go to support Joe's Moving Company a cost-free, audition-based, community dance ensemble.
Created in 2014, Joe's Moving Company was created in response to the desire of our community's young people to learn, develop and perform dance traditions from around the world. Most ensembles of this level of professional practice require fees that our young people and their families could not pay. Thanks to funding from Maryland State Arts Council and Prince George's Arts & Humanities Council, Joe's Moving Company is completely free for participants.
Joe's Movement Emporium has been very good to us over the years, giving us a rehearsal and performance home time and again, it's our turn to support them!
Location
recreative Spaces - Perry Street